Elevate your hiring process with ADC's background check in Texas. We offer swift results and personalized service. Hire Smarter with us!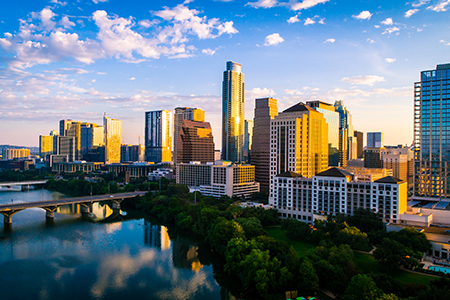 ADC —Your Ultimate Employee Background Check & Screening Solution in Texas.
Choose ADC for a background check in Texas to secure the finest talent for your organization. Thorough applicant vetting is crucial. It ensures you can confidently verify your applicant's employment history, educational qualifications, and relevant experience. 
This systematic approach not only raises the quality of your hires but also fosters a safer work environment. You can unlock the benefits of fast, top-quality background checks with our expert team, guiding you toward more innovative, quicker hiring choices.
Our commitment extends to confirming an applicant's identity, qualifications, financial history, criminal record, and employment records, ensuring you hire the most qualified individual. Our advanced screening tool goes beyond mere verification — it helps ensure the accuracy of an applicant's resume.
Choosing the right Texas background check provider is essential for well-informed hiring decisions. At ADC, we take great pride in our comprehensive, meticulous background screening services. Count on us to swiftly and efficiently deliver the vital information you need.
Contact us today to learn more about our comprehensive background screening services. Your journey to discovering top-tier talent begins with ADC.
Applicant Information Verified by ADC in Texas
Here are the services ADC offers to its clients.
Verifying an applicant's identity is at the forefront of our background screening process. We employ a range of methods to confirm their identity, including carefully examining identity documents and cross-referencing essential credentials.
Our experts on background checks in Texas closely examine applicants' credentials to verify the accuracy of their work history, education, and professional affiliations as stated in their resumes. This thorough process is essential in assisting your organization in achieving its objectives while maintaining a reputation for bringing on board highly qualified individuals.
We direct contact with an applicant's current or previous employers to obtain vital information. It includes dates of employment, job titles, compensation details, reasons for leaving, and eligibility for rehire.
Accessing concise and comprehensive credit data has always been challenging. Our reports include details on open accounts, payment histories, public financial filings, and the individual's current financial standing.
With our Texas background checks process, we will help you uncover relevant information about criminal records, incidents of sexual harassment, and any financial or professional sanctions that may impact your hiring decisions.
Our specialists are dedicated to helping you secure top-tier talent. We meticulously perform background checks on every candidate, custom-tailored to meet your unique standards, effectively mitigating potential liabilities for your organization.
Our clients remain devoted to our services, thanks to our unwavering commitment to providing personalized customer support. We're always just a call or click away, ready to assist you with your needs or provide dedicated support.
ADC Texas' quick and responsive service has garnered the appreciation of numerous clients, streamlining the hiring process and enabling well-informed choices. Our team conducting a background check in Texas delivers detailed reports and daily status updates conveniently delivered to your email.
Join us today and experience the difference.