the nation's leading provider of security services
We are preventing terrorist, drug lords, and people that are bringing in illegal weapons. We are making an impact.
Ensuring a Trusted Workforce
ADC LTD NM has worked with federal, state and local governments and businesses to help them guarantee a trusted workforce.
Investigations by ADC have been successful in helping determine the employment and security suitability of job applicants and current personnel. There is no limit to the diverse personnel, organizations and mission's ADC is capable of thoroughly investigating.
ADC performs an in-depth fact-finding research that will meet your company's need to know that they have reliable employees who will not pose insider threats to your organization. This is achieved through the personnel security services: background investigations, pre-employment checks and special investigations.
Stepping Up for the Department of Defense
ADC coordinates advanced preparations to efficiently and effectively manage surges in investigations.
Government Background Investigations - Case Study
As a contractor for a Department of Defense military support agency, ADC LTD NM was awarded 80% of the agency's background investigations. The other 20% was awarded to another firm, who's overall quality, reporting formats and timeliness failed to meet the Department of Defense military support agency's standards, and the adjudicators could not effectively evaluate the personnel that had been investigated. They called upon ADC to assist in reworking the investigations.
With the compassion of knowing that these investigations were the key to helping the job applicants to be hired and therefore begin working, we treated the investigations as expedited requests. We voluntarily shortened the turnaround times while maintaining our standard of high-quality work.
Guarding Sacred Artifacts
ADC provides security for national treasures for the National Archives Agency (NARA)
Security Officers - Case Study
Under a contract that was awarded from October 2007 to November 2012, ADC LTD NM has provided security services at the American Indian Records Repository, Department of the Interior, which is located at the Bureau of Indian Affairs' National Business Center in Albuquerque, NM. This facility houses hundreds of Native American sacred trusts, which are most valuable and confidential.
The effort requires building security support services that cover management, supervision, labor, training, equipment, licenses, permits, insurance, pre-employment screenings, reports and supplies necessary to provide building monitoring services. ADC personnel provide continuous, uninterrupted security support on a 24-hour, seven-days-a-week basis, including performing regular facility and perimeter patrols, screening all incoming staff and visitors to the facility, and preventing Native American trust records or other valuable property from being removed from the premises without proper authorization.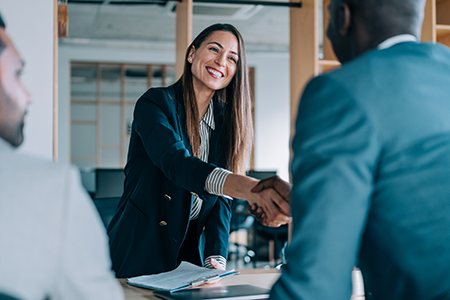 ADC performs in-depth background check, traveling back into the candidate's employee records and criminal databases, so that you can make an informed decision and feel confident you're hiring skilled, experienced candidates.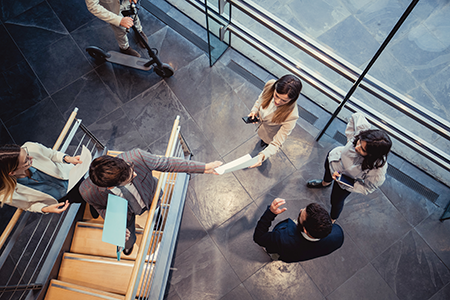 Government Background Investigations
ADC Investigators speak to a variety of people and make every effort to interview the most knowledgeable sources – colleagues, friends, family – and combines this with researching deeply into the subjects' records to discover the truth about one's past.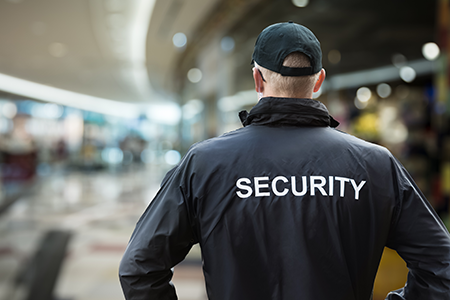 Our armed and unarmed Security Officers are available 24/7. They handle incidents with minimal disruption to your operations while protecting facilities, transportation systems, events and more.