A love of mankind where capital is allocated and distributed to help our communities.
encouraging systemic change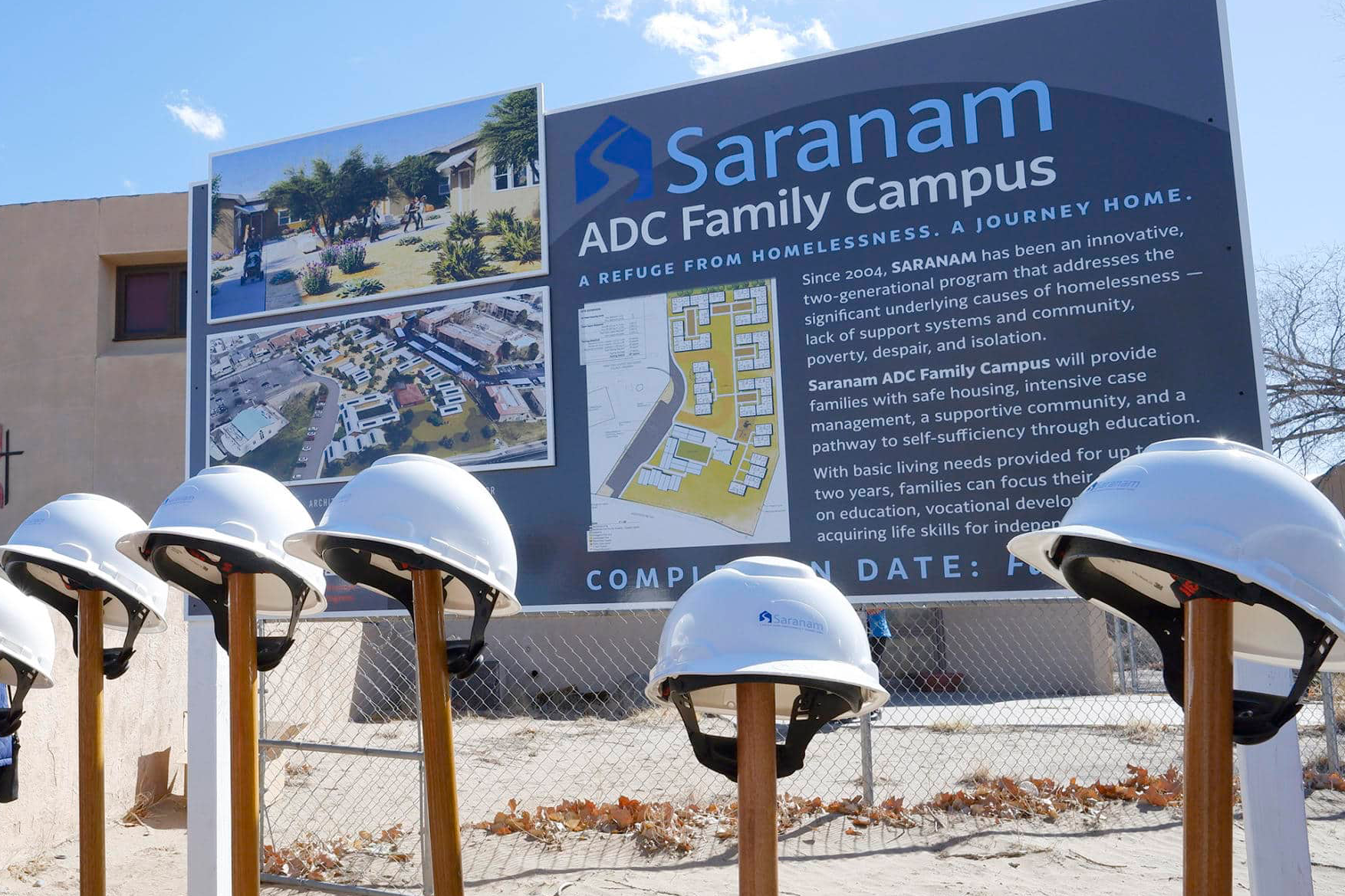 ADC is leading by example to encourage systemic change and empower others to become active players in problem resolutions.
~ The Albuquerque Journal Business Outlook, January 24, 2022
Saranam, a nonprofit working with families experiencing homelessness has received a $1 million dollar gift from a New Mexico based security firm, ADC LTD. That will help fund the organization's expansion with a new 3.5-acre campus on Albuquerque's West-side, according to a news release.
The company's President, Brenda Cordova-Busick serves on the Saranam Board of Directors. "We were raised in a culture of service and came from very modest beginnings," said Brenda Cordova-Busick in a statement. "Due to tremendous need for support for our families, we on behalf of our ADC family committed to give $1 million to Saranam, because we believe in giving back to our community. Our number one metric was a gift needed to make a meaningful impact."
The legacy name, "Cordova Family Campus," will continue to pay tribute to the wonderful families that have been served and those who will be served. On this day ADC LTD. NM. Civic groups and individuals took one more step in extending a transformative effect in the lives of many folks.