Improve your hiring process with ADC. Secure your workforce. Protect your brand now.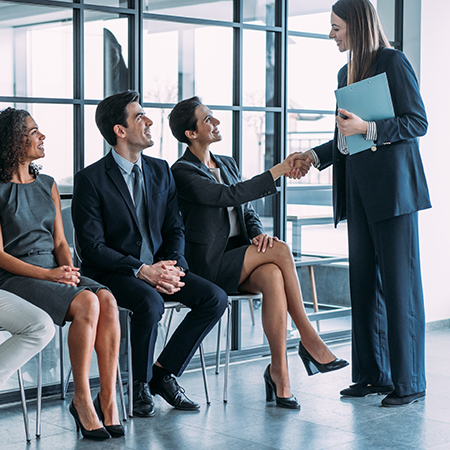 Unlock the power of swift and superior employee screening with ADC! Find a location near you!
Our team has extensive experience driven by speed, excellence, and effectiveness. Our inventive solutions empower you, giving you control and access to employment background screening features and services that facilitate quick, informed decision-making.
Why Should Businesses Invest in Background Checks?
In today's corporate landscape, conducting background checks on potential hires has become a standard practice, with almost every company incorporating employee background screening services into their recruitment procedures. So, if you've been searching the internet for a "background check company near me," you're in the right place.
Find a location near you to know more!
Here's why you should contact us:
Enhanced Recruitment Quality
Background checks play a vital role in detecting false information on CVs early. It helps the hiring team weed out unsuitable candidates and concentrate on genuinely well-suited individuals for the job.
The better you understand a candidate before they join your workforce, the more likely you are to make a lasting hire. It ensures that you bring on board candidates who are more likely to remain with your company rather than recruiting individuals with uncertain qualifications.
Heightened Safety and Security
Companies that conduct employment background checks decrease the risk of workplace violence by identifying candidates who may threaten the existing work environment.
What sets ADC's background services apart?
Our methods adhere to rigorous industry-recognized standards. You'll receive accurate and thorough results with our expertise and comprehensive background screening services.
We provide real-time, quality-checked results to expedite your hiring process. Most background checks are returned back to you within 24-72hrs.
Compliance-Centric Solutions
We proactively craft background screening methodologies that align with current and future regulations.
Need help streamlining your employee selection through background checks?